So…What is Mobile-First Index?
From time to time Google "crawlers" visits your web and crawls it, then index it and ranks it.
Until now, Google used your desktop web version to index your web, but since the use of mobile devices increased significantly, now Google has started to use the mobile version of the web as their primary search engine index.
A search engine index is a collection of  webpages and follow links on those pages that the search engine has discovered, primarily through crawling the web through links. They go from link to link and bring data about those webpages back to Google's servers.
Why It is Happening?
It's simple.
People going mobile = Google going mobile.
The increased number of searches on mobile devices is the main reason why Google wants to index the mobile version of the web first. To make sure our search experience meets our needs.
Since 2015 more than half of all Google searches are happening on mobile devices.
What Will Happen?
When the change happens, Google will use the mobile version of web content as its primary index and rank results based on that mobile content.
At first Google has crawled the web from a desktop browser point of view, and now Google is changing that to crawl the web from a mobile browser view.
When To Get Ready?
The plan is to launch mobile-first index this year. However the actual date is not set yet. Most probably we're still months away, since Google is still testing.
What Should YOU Do?
#1 Firstly don't freak out. That's what Google's Gary Illyes repeated this week — at least three times — to SEOs and webmasters who might be concerned about the upcoming switch to a mobile-first index.
#2  Check your website. Make sure to run a mobile friendly test to find out if your website is optimised for mobile use.
#3 Have mobile version? Have enough content! If you have a mobile site, then you need to make sure the content and links on the mobile site are similar enough to the desktop version so that Google can consume the proper content and rank your site as well as it did by crawling your desktop site.
#4 Have responsive web design? Congratulations! If your site already has a responsive design, by Google's standards, you will likely not have to do much to be properly indexed for mobile.
Here is an example of responsive design!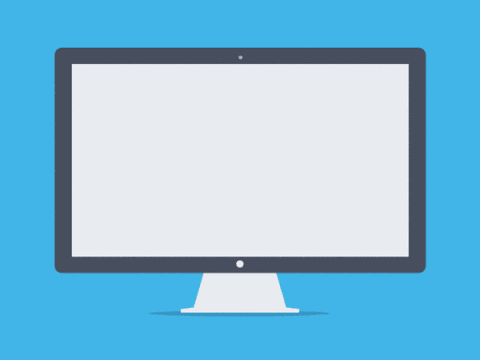 #5  Don't have mobile version? It's OK… for now. Even though Google wants you to have a mobile site, it will crawl your desktop version instead. Google said, "If you only have a desktop site, we'll continue to index your desktop site just fine, even if we're using a mobile user agent to view your site."
#6 Develop a mobile version of your website. Sooner or later you will need it. It is the first and absolute best thing you can do to prepare for mobile-first is to build or redesign your website, so it is optimised for mobile.
Google also recommends you go with a responsive approach — the content is the same on a page-by-page basis from your desktop to your mobile site
#7 Googlebots. Run the txt testing tool to make sure that the mobile version of your site is accessible to Googlebot—this will be key for indexing.
#8 Verify in Search Console. Make sure that Google can access your content. If you have only verified the "desktop version" of your site, you will need to verify your mobile version as well.
Have more questions? Visit Webmaster Forums here – Google Webmasters.
It will take some time until mobile-first index is a priority, so in the mean time, do all that you can to optimize your site and get prepared! Good Luck!
It's always better to prepare now, than repair later.